About Us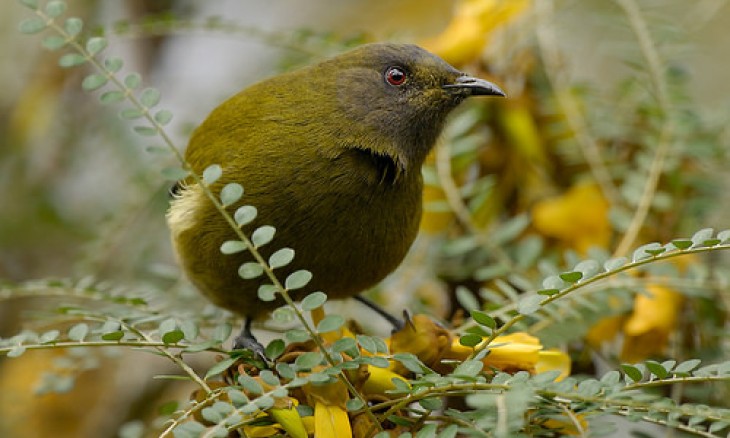 The Warkworth branch covers the area between Puhoi and Maungaturoto. The branch has over three hundred members who work together to help restore the environment back to its natural ecological state.  
To get involved contact Roger Williams 09 425 9127
2018 Winter Talks
7.30pm at the Totara Park Village Hall, Warkworth
Thursday 21 June Conservation Dogs by Colin Christie
Thursday 19 July Auckland Islands or Recent Bird Relocations by Kevin Parker
Thursday 16 August Marine Matters by Karen Field

Thursday 20 September TBC
Branch Projects
Warkworth War on Weeds
War on Weeds programme began in early 2015 through the hard work of local Forest and Bird members and grants from Rodney Local Board.
Volunteers focus on weed busting invasive weeds that creep, strangle, smother and hinder the growth of native plants. Initial working bees have concentrated on Warkworth's parks and some local Q E 2 covenants.
There have also been free weed disposal days (weed amnesties) when residents can bring trailer loads of their invasive weeds and dump them for free. Plus a free native seedling is given for every bag of weeds that is handed in.
Regular information about upcoming activities is advertised in the local Mahurangi Matters paper. You can also find out more by contacting Warkworth War on Weeds Co-ordinator Patte Williams on warkworthweeds@gmail.com;or 021 0849 3214.
Kowhai Park Project
Kowhai Park is a 2ha stand of native forest at the northern entrance to Warkworth. This Forest and Bird-supported community initiative aims to restore and regenerate the park which runs alongside SH1. There are stands of totara, kauri, kahikatea and other native species. The Mill Stream flows along the length of Kowhai Park. The main 'nasty' is Wandering Jew, which is being cleared by hand rather than spraying. Though slow this method is highly effective in helping the forest to regenerate.
Volunteers are more than welcome to come along from 9:30am - 12pm on the 1st and 3rd Wednesday of the month to help out. Please contact Sally Richardson 09 425 0161 or email 
Forest & Bird Mothplant Eradication
The mothplant eradication within the greater Leigh/Whangateau area has been very successful thanks to the huge response from people in this area.
Moth plant is a fast growing vine that can rapidly smother and replace native vegetation, making it a very big threat to our native planting schemes. Unfortunately Mothplants will continue to come in their hundreds for a few years unless kept under regular surveillance. They are considered by many to be the next big threat to our reserves and off shore islands, because the dandelion like seeds can be spread through wind-sources far and wide.
Community Coast Care Group – Leigh
The Community Coast Clear Group is led by Forest and Bird members dedicated to pest plant eradication and is strongly supported by DoC and Auckland Council.
As Leigh is the closest point on the mainland to Hauturu/Little Barrier Island, its objective is to stop the spread of wind borne seeds to the island, and also across the bay to Tawharanui Regional Park.
The group targets moth vine, climbing asparagus, pampas and other invasive weeds on both public and private land on the Leigh coast. A new area of cliff top reserve in Leigh is now being cleared next to a stream containing native fish and eels. A Weedbusters award was won last year for the project, which is an ongoing one for the group.
The group meets monthly and is always looking for more volunteers. Communication is via email so if you would like to know more please email corsut15@gmail.com 
Parry Kauri Park
The branch has been active in planting and supplying natives for the Auckland council reserve Parry Kauri Park. Native trees, including several hundred manuka have been planted and planting is now being gradually extended.
If you would like to volunteer to help with this project, please contact branch secretary Raewyn Morrison: Ph: 09 422 9123
Email: morrisons.takatu@gmail.com
Mt Tamahunga Trappers
Mount Tamahunga is mostly covered in bush and the majority of the land is owned by Doc. The Tamahunga Trappers group contains many F&B members, who trap stoats and rats. In the last 18 months hundreds of stoats and rats have been caught by members of the group.
An educational trip was held in April, which involved a group of people tramping up to the summit. The trip involved introductory talks about the mountain, its botanical coverings as well as some workshops on trapping. Demonstrations on how to remove a rat from a trap and re bait were shown to the group. For more details contact Eliane on elianelagnaz@gmail.com
Penguin Nesting Boxes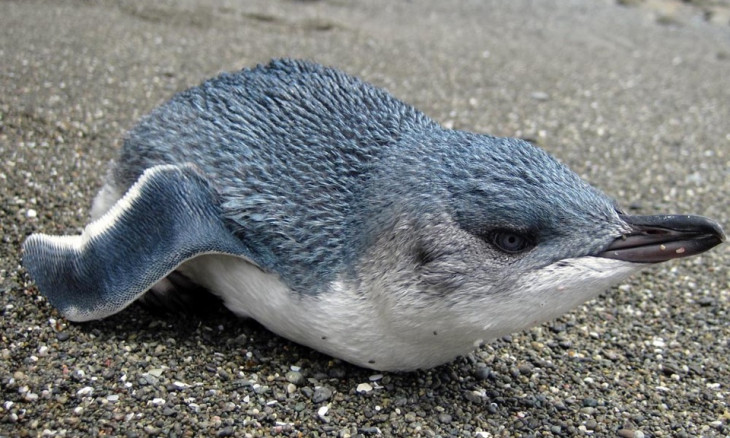 Currently boxes are being made by members and will be placed in appropriate places around the coast. If you have seen little blue penguins coming ashore around the local coast please let us know. For further information contact Jenny on enderbys@xtra.co.nz 
Get involved
Volunteer
Volunteers are always appreciated. If you want to lend a hand, contact Roger Williams on 09 425 9127
Winter Talks
The Mid North Branch holds regular talks for those who would like to know more about the ecological issues faced by Forest and Bird. These talks are held in the Totara Park Village Hall, Warkworth at 7:30pm. Upcoming topics include: Conservation Dogs, Auckland Islands, Recent Bird Relocations and Marine Matters.