Why it matters
Our policies for the planet
Forest & Bird has an ambitious three-year plan to restore vanishing species, mitigate the climate crisis, improve the health of our rivers, and properly protect our oceans. Download Policies for Recovery here and share it widely.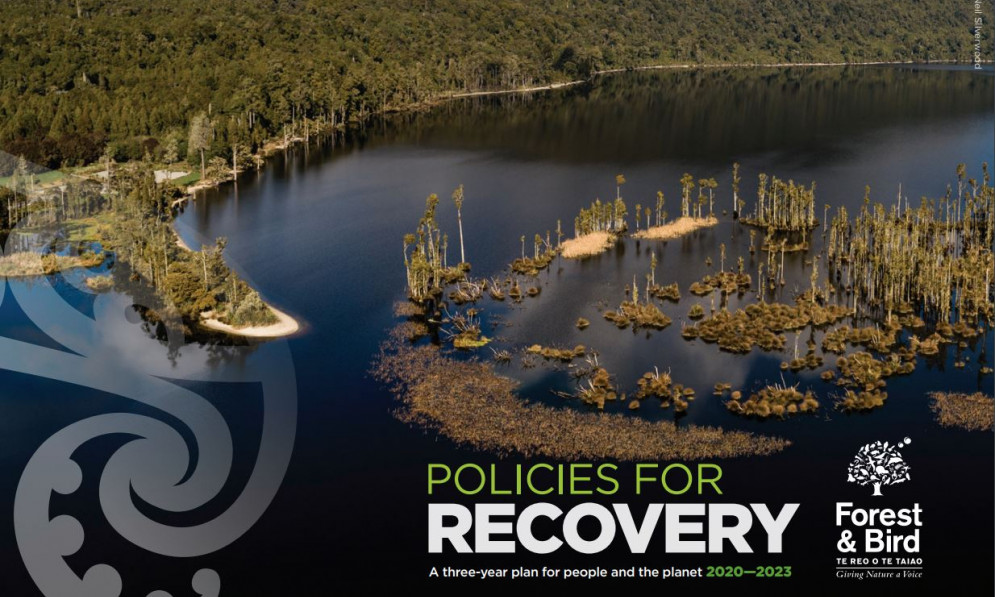 As we head towards a general election in 2020, New Zealand is facing major public health, social, and economic threats from the global spread of Covid-19.
At the same time, the environment is already at tipping point with climate change, degraded freshwater, depleted oceans, and more than 4000 endemic New Zealand species at risk of extinction.
New Zealand needs a plan that will help deal with these environmental crises while enabling a recovery for our families, and the country's economic future.  In a world of uncertainty New Zealand needs a plan that delivers a recovery for people and planet.
The government needs to take the steps needed to create a safe climate, vibrant natural landscapes, healthy freshwater, thriving oceans, and a sustainable economic future for everyone.
This work will also help New Zealand recover from the impacts of the Covid-19 outbreak and become more resilient. Evidence from overseas shows that green stimulus delivers more jobs, faster and with greater economic benefit. Out of work forestry and tourism workers are already being redeployed into conservation work. Protecting nature on private and conservation land will create jobs. Cleaning up freshwater pollution, helping farmers move to using restorative farming practices, planting trees, introducing observers on fishing boats will deliver vital spending in the regions.
We know investing in conservation works – where the government commits resources and regulations to protecting nature the decline has been reversed. Protecting nature is the right thing to do for our natural world and also brings important benefits to our society, our health, and the wider economy.
Forest & Bird has drawn up a practical three-year plan for the next parliamentary term that will deliver the laws, regulations, and programmes needed to secure nature's future in an uncertain world.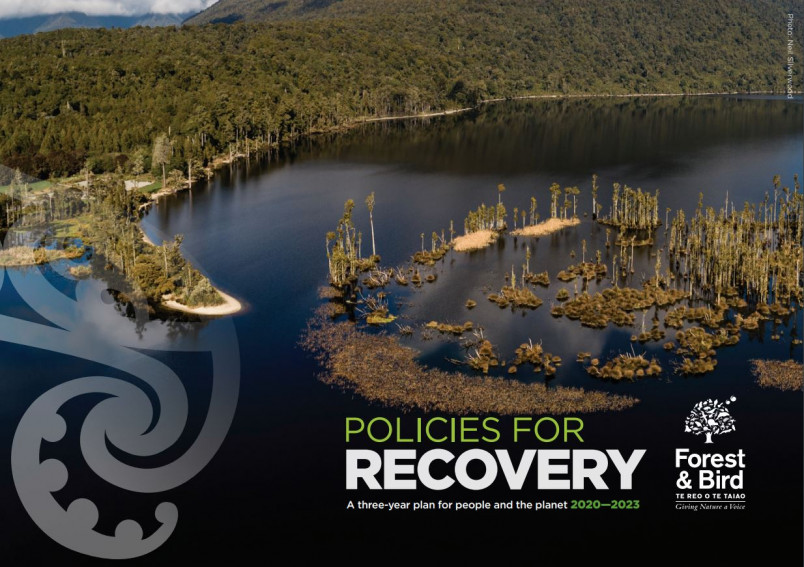 What can you do
Write to party leaders. Use our website to send a quick letter to party leaders telling them you'll be voting for nature this year.   

Activate your friends! Share our video on Facebook to show your friends you care about nature, and help to build a movement online.   

Meet your local candidates. - If you're attending election meetings check out the questions we've prepared for your local candidates. 
Help us give nature a voice this year