Paremata Flat Reserve is a publicly-owned area, under the jurisdiction of Nelson City Council, that encompasses tidal, river and land biodiversity systems.
The reserve, on the shoreline of Delaware Bay is one of Nelson City's best kept secrets. 20kms North of Nelson, this remnant of coastal forest and surrounding estuary is home to fernbirds and banded rail.
In an ecological evaluation the Nelson City Council gave the reserve the highest value, due to the patch of lowland coastal forest which contains a number of locally rare native trees. The reserve has been fenced off since 2000, and our branch has run a twice-weekly volunteer pest trapping program since 2007, which has helped to stabilise fernbird and banded rail populations.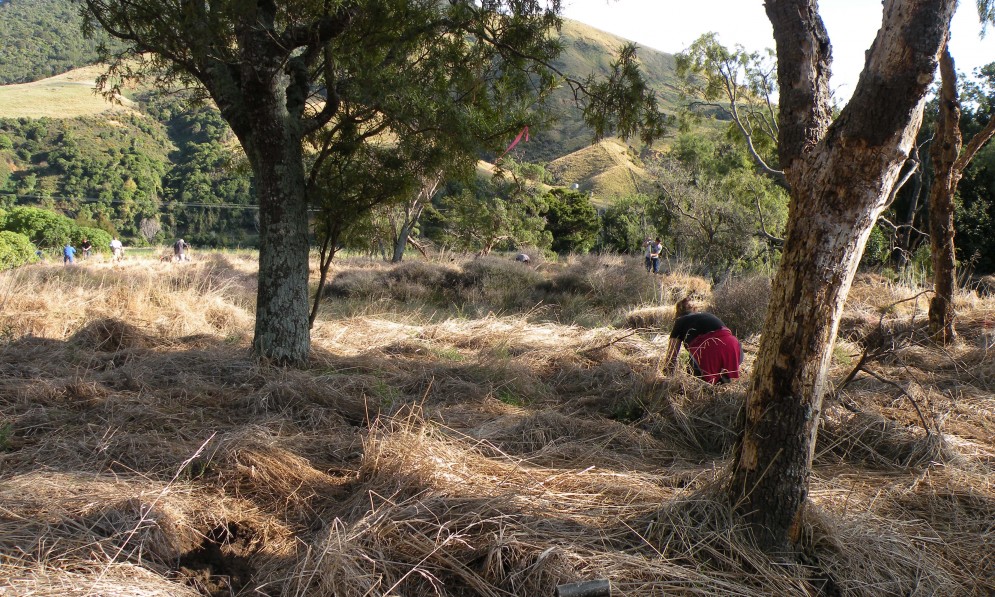 Banded rail are shy, secretive and reluctant to take to the air. They are found in swamps dominated by reeds and sedges.
We have also held annual planting days to restore the area with species of makaka, Olearia solandri, flax, kahikatea, kowhai, and Melicytus and Pittosporum species.
These species provide food and shelter for fernbirds, tui and kereru.
By planting podocarps in the reserve Forest & Bird will also help in the restoration of a once extensive alluvial podocarp forest.
Paremata Flats updated facts and figures as at 12th June 2017
      1. F&B have raised $190,000.00 since 2011 to plant 79,938 native eco sourced trees
      2. 1109 volunteers have given   4513 hours to plant 79,938 trees
      3. Since 2007 3845 volunteer hours have been given by 40 trappers to a twice weekly pest control management programme. 
      4. 6914 pests have been removed from both Paremata, Uri O Te Wai and Maori Pa Rd
      5. 3126 volunteer hours have gone into weed control
      6. 992 volunteer hours have gone into admin work and organising
      7. 569 volunteers hours have been spent collecting native seeds  
      8. 112 volunteer hours into native plant propagation
      9. 483 Volunteer hours into Pest monitoring
     10. 187 Volunteer Hours into track development and maintenance.
     11. 152 Volunteer hours went into the watering of early plantings at the start of the 2016 planting season due to drying winds kicking in after initial rains with 14,500 Litres of water being ferried by way of 20 Litre containers and 100/500 litre water tanks with hose to ensure plant survival.
Total Volunteer Hours given to the project 13,979; if you charged this out at the minimum wage of $15.75 per hour then the very conservative dollar contribution by volunteers would be just over $220,000.00 and when combined with the money raised to over $400,000.00 given to the project by Forest and Bird, Sponsors and volunteers
•    Set up a website www.paremataflats.co.nz 
•    Ian Price received Kiwi Bank Local Hero award 2015
•    Ian Price received Pride of NZ  finalist 2014 conservation
•    Project received Community  Award from  NZ Plant Conservation network 
We have a community contact list of over 379 emails; the actual contacts would be a lot higher
Over 241 traps are activated on Paremata Uri O Te Wai and along Maori Pa Rd, of these 83 are mouse traps, this does not include traps placed in the field by Bruce Thomas as part of his research with his Kamate Traps.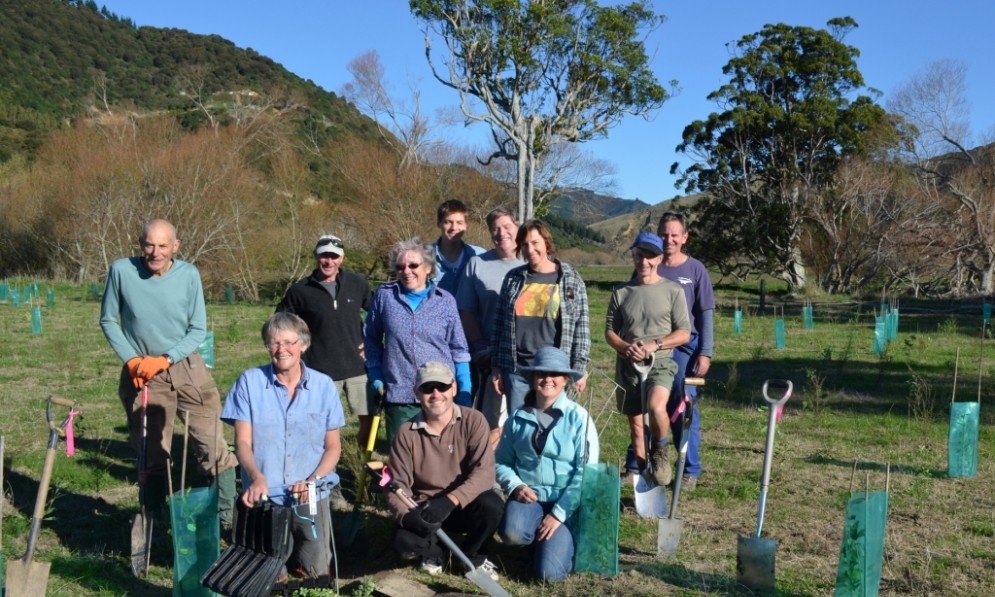 Check out Paremata Flats website for updates www.paremataflats.co.nz