As the wildlife capital of New Zealand, Ōtepoti/Dunedin is home to a diversity of spectacular landscapes, habitats and wildlife.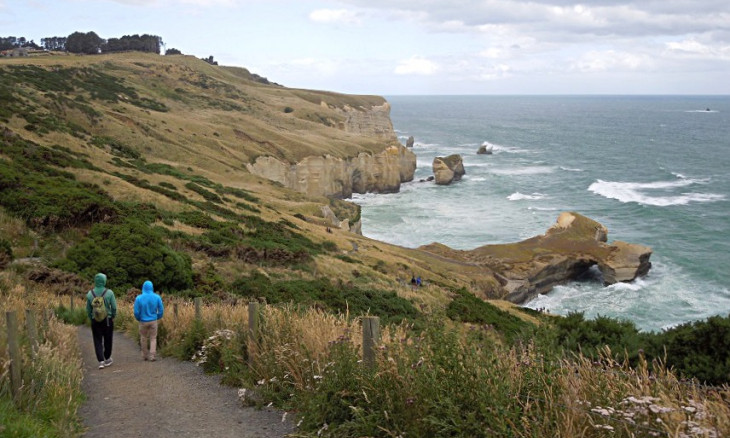 Forest and Bird's Dunedin Branch is safeguarding this unique environment for future generations. We work with the community to secure, regenerate and preserve areas of regional ecological importance, lead conservation projects that protect native species and control invasive plants and animals in sensitive areas.
We are shaping environmental laws through submissions to local, regional and central government on conservation issues that matter to Dunedin and Otago communities.
Dunedin also has an active Kiwi Conservation Club (KCC) that runs regular field trips and activities for children.
Advocacy & Submissions Find us on Facebook Subscribe to our newsletter
Local Projects
The Branch is presently working on a range of conservation projects in and around Dunedin. 
Bring Back the Seabirds
Dunedin is a seabird capital. 11 species breed within close proximity to the city and 19 species frequent shoreline waters. Our Bring Back the Seabirds project aims to enhance remnant breeding populations on the Otago coast and re-establish breeding species thought to be present at the time of the first human arrival. 
Tautuku Ecological Restoration
Our branch is working with Forest & Bird's South Otago and Southland branches to conduct landscape-scale conservation in and around Tautuku, in the Catlins.
Forest Restoration at Moore's Bush
We are working to restore Moore's Bush, a 4-hectare nature reserve in the Leith Valley. Our current focus is tree planting, removing exotic weeds, and maintaining the tracks and fences.
Project Kererū Recovery project
Project Kererū is a voluntary community-based conservation project that is changing the fate of sick and injured kererū in Dunedin and surrounding areas.
Committee
The committee meets on the second Tuesday of each month from 7pm at the North East Valley Community Rooms. To attend one of these meetings, please email the branch (dunedin.branch@forestandbird.org) to let us know you are coming.
| Name | Role |
| --- | --- |
| Kimberley Collins | Chair |
| Francie Beggs | Treasurer |
| Angus Sinclair-Thomson | Committee Member |
| Jacinta Steeds | Committee Member |
| Mark Hanger | Committee Member |
| Nigel Paragreen | Committee Member |
| Paul Smale | Committee Member |
| Sue Maturin | Committee Member |
| Yolanda van Heezik | Committee Member |
Get involved
We are always eager for new volunteers and members. If you wish to get involved in conservation in and around Dunedin, please contact the branch.