Some off-roaders are riding roughshod over nature and giving law-abiding
drivers a bad name. By Chelsea McGaw
A version of this story was first published in the Spring 2023 issue of Forest & Bird magazine.
"Off-roading", whether in four-wheel drives, ATVs, or motorbikes, is a popular past time in Aotearoa New Zealand. The AA says our country is perfect for this kind of activity.
But our native wildlife would disagree, especially ground-nesting bird species such as tūturiwhatu dotterel, terns, wrybills, and torea oystercatchers. A single tyre track on a beach or in a gravel river bed can completely destroy their nests.
In December 2022, about 70 four-wheel drivers ignored conservation warning signs and drove onto a Canterbury riverbed where endangered black-fronted terns and banded dotterel were nesting.
The large Crate Day gathering at Ashley River, north of Christchurch, caused much consternation among local conservationists, who feared they were destroying nests.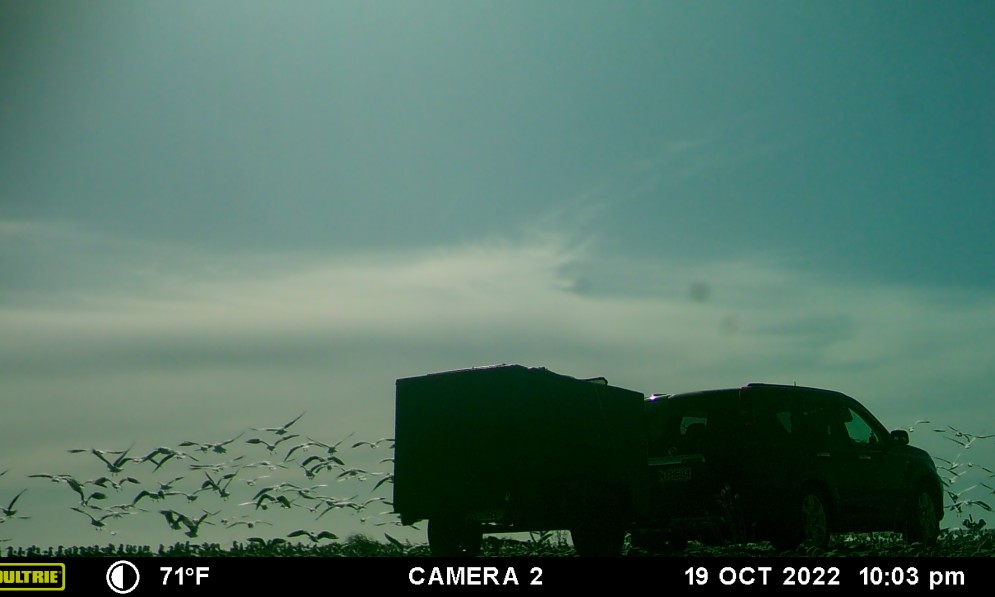 "There can be hundreds of four wheel-drives going from the Okuku junction to the gorge on Crate Day," says Grant Davey, of Ashley Rakahuri Rivercare Group. "There aren't many birds nesting on this narrow section, but those that are there are in extreme danger of losing their nests."
"In other parts of the river catchment, we have captured trail camera images of drivers going through a black-billed gull colony at quite high speed. About 800 birds had just started to nest there. A while later, they abandoned that site and went to another location nearby.
"A couple of years ago, we had several incidents at a combined black-fronted tern and black-billed gull colony. The Department of Conservation seriously looked into these and spoke to most of the people involved. The motorbike riders killed around a dozen young gulls."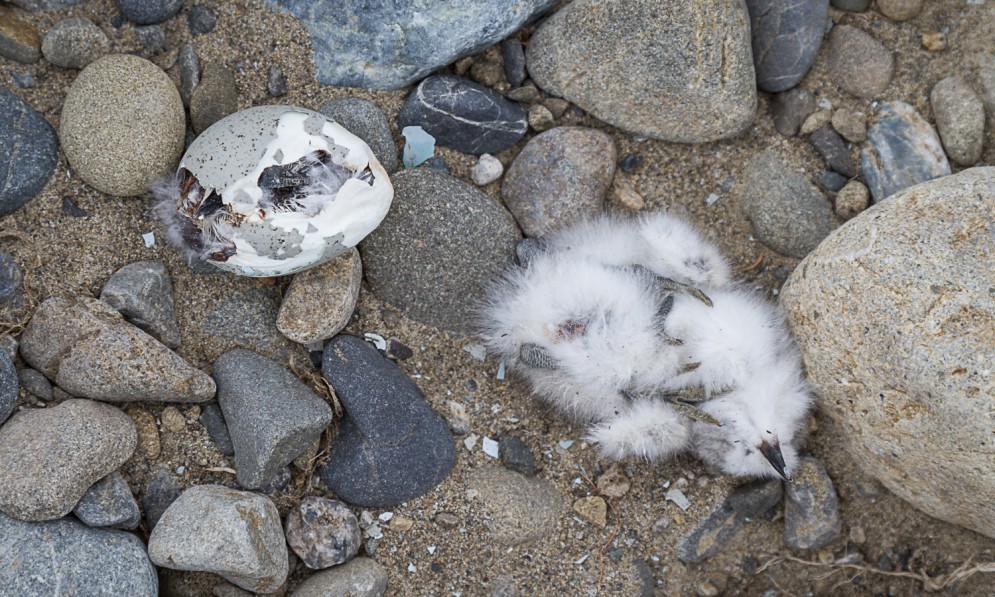 Restoration plantings can also be ruined by motorised vehicles venturing into places they are not supposed to be. In May, a four-wheel drive vehicle drove through Otaki estuary reserve, where only walkers, bikes, and dogs on leash are permitted.
A large number of native plants, some of them 20 years old, were destroyed. Volunteers would have put much effort, money, and many hours into revegetating areas such as this, caring for them, and controlling pests.
Fragile wetlands can also be impacted, especially those that are ephemeral – only visible when there has been rain or when the water table is high. Last year at Macetown, Otago, wetlands were torn up and new off-road tracks were illegally created by 4WDs and off-road motorcyclists.
Compliance in remote areas often ends up being policed by the local community, which can cause conflict and aggression.
The Ashley Rakahuri Rivercare Group has had success in minimising vehicle disturbance along the Ashley River, although the birds remain vulnerable at the estuary.
It has used a combination of education, publicising problems in the media, and persuading Environment Canterbury to block most of the entrance ways so drivers cannot gain access to wildlife-sensitive areas.
"Last season was very quiet. I never saw a four-wheel drive out there, just a couple of motorbikes. There were just a few tracks going through nesting colonies and a few vehicles featuring on trail camera photos, but I didn't see any nests that had been run over," adds Grant.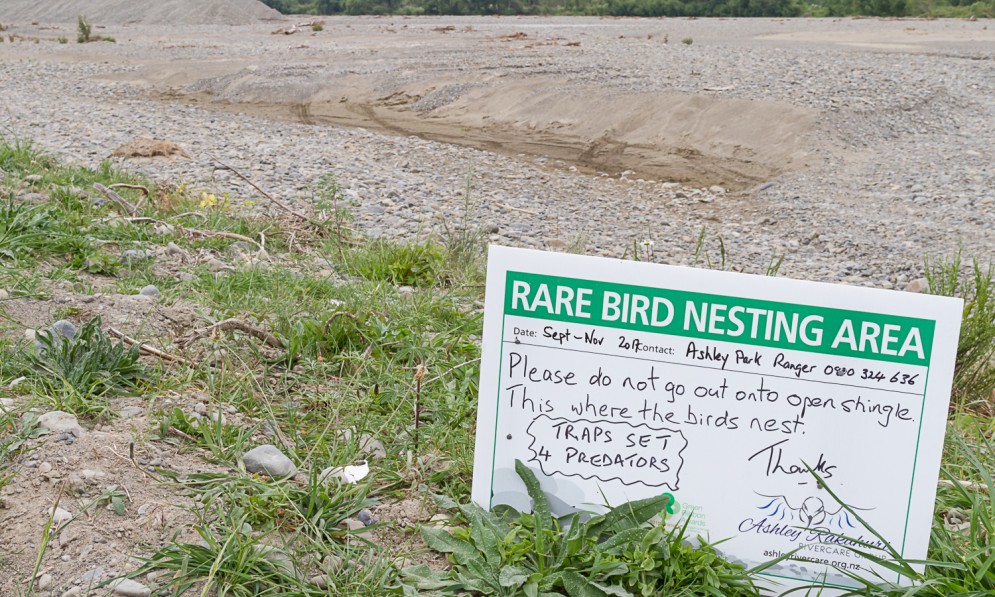 Finding solutions
Forest & Bird is raising awareness of the impacts of driving on beaches, riverbeds, and wetlands so drivers can enjoy their off-roading while leaving nature in peace.
Our conservation team and branch volunteers have been advocating for new bylaws on beaches with high numbers of threatened shorebirds, seabirds, and marine mammals such as pakeke sea lions or kekeno New Zealand fur seals.
Many councils already have local bylaws designed to control vehicles on beaches, but these are often ignored or unenforced.
This is complicated by the definition of a "road" in the Land Transport Act, where it is defined as any area the public has access to – including river beds and beaches.
The definition was originally intended to allow New Zealand Police to enforce laws such as speed limits and the wearing of seat belts. However, it has unintended consequences.
"Riverbed" can also be also misconstrued by the public as being the wet part of a river, when in fact it includes the space of land extending between the outward extremities of any stop bank or flood protection vegetation.
Forest & Bird is looking at how the definitions in the Act could be altered to still allow enforcement while also discouraging driving in sensitive areas. We are are also
looking whether other legislative mechanisms, such as the Natural Built and Environment Act, could be used to protect nature from offroad drivers.
The majority of off-roaders are responsible and mindful. There is probably only a small number who either don't know or don't care about their impact on native flora and fauna.
If you see any illegal or suspicious activity on public land, you can confidentially report it to the 24-hour DOC emergency hotline 0800 DOC HOT (0800 362 468), or contact New Zealand Police.