High-school student Ruben Trimble is fortunate to have experienced te taiao nature in both the northern and southern hemisphere. He cares deeply for the future of Aotearoa New Zealand's wildlife and wild spaces – and now he's taking a lead in establishing the Forest & Bird Youth network in Northland.
We ask Ruben about his past interest and current involvement in conservation and the challenges ahead as he builds a Youth Hub close to home. 
What's your story, Ruben? What's your whakapapa and what has your life journey been?
I grew up in both New Zealand, where my dad is from, and Sweden, where my mom is from. Growing up in such different places has shown me amazing contrast and beauty.
Being in the jungle-like forest of New Zealand and the vast mountains and spruce forests of Sweden was beautiful, but I never felt happy seeing things that others saw daily. That was when I started spending more time with my grandma. She showed me that there was so much more life in the little things, the inconspicuous or "ugly" things no one sees, the tiny flowers without petals, the insects hidden in the moss, the orchids in the trees and the fungi forming a vast net to connect it all. The things very few people pay enough attention to.
This is where I truly saw, with the uncontaminated lens of a child, the polarizing carelessness humans have for anything we do not deem as valuable as ourselves, regardless of what is objectively true. I had to do something, but first, I had to find out how.
What is your first memory of nature? How did you first get involved with environmental work?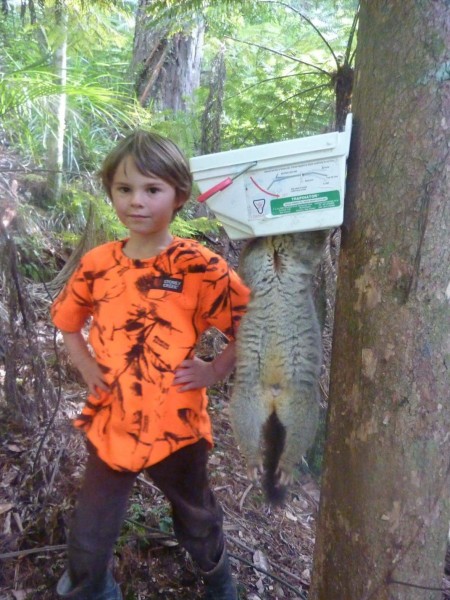 When I was five, I would spend what seemed like hours by a stream watching kokapu eat insects off the surface of the water. But every month, there were fewer and fewer of them until eventually, I could spend every day by the stream and see only one or two.
I later found out feral cats had decimated their population. After taking an interest in nature, my dad took me to a conservation event run by Bay Bush Action, where I met Brad Windust, who has been a massive inspiration in my conservation journey. I went out into the bush carrying a trap on my back (which admittedly was a fair feat for a five-year-old), and that's where it all started.
When did Forest & Bird Youth enter your radar? When did you become a Forest & Bird Youth Hub Leader?
I continued my conservation journey, knowing very little of Forest & Bird, until I was 12 when I was introduced to the Forest & Bird magazine by a friend. I quickly found an amazing community where I thought I was alone.
Only a few months ago now, I took interest in Forest & Bird Youth. The progressive open mindedness of youth and drive to shake up and rebuild the broken system contrasted greatly to the mental comfort seeking I was used to in adults. There was one problem, my region had no Forest & Bird Youth Hub, so as soon as I joined, I set out to build the Northland Hub and very shortly we will be recruiting youth members.
Tell us about your current hub – what is your vision for it?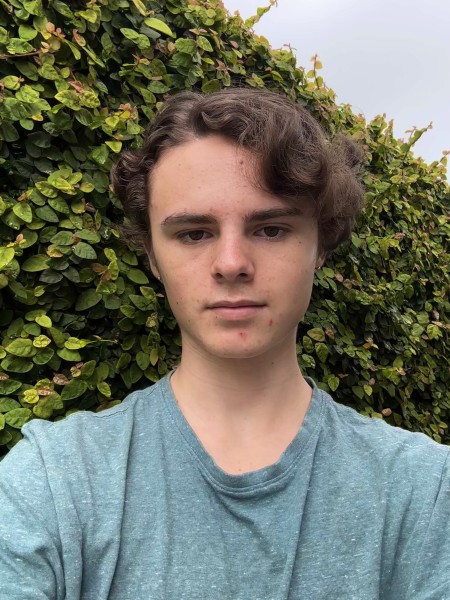 As I'm writing this, the Northland Youth Hub is in its infancy, but we plan it to be an inclusive and productive hub focused on not only the wellbeing of our environment but also the wellbeing of our members, regardless of social orientation or physical differences.
What is your favourite NZ wildlife encounter?
My favorite wildlife encounter was when I was younger at a beach. I was scanning the landscape when I locked my eyes on a fishing net illegally placed right across a close estuary. Looking closer, I saw a disturbance in the water and a single wing surfaced and slipped back under. I ran over, waded out towards it, and found a young kororā (little blue penguin) stuck in the net. I untangled it with great difficulty and carried it toward the shore, where it bit me so hard that I still have the scar today!
How do you best express your connection to nature?
I express my connection to nature through respect, and looking at nature in awe of what I can observe and learn from, rather than what I can use and exploit.
What have been your personal challenges in environment and sustainability as a rangatahi young person?
It has always been challenging to teach people, but the most important – and the most difficult – thing to teach is critical thinking. People often polarise themselves when faced with uncomfortable truths.
My mission has been to break down this barrier in a supportive and encouraging manner, rather than an accusatory one. I've had to apply the same principles to myself, teaching myself not to block everything out but to look at things from a neutral perspective, even if I disagree with them.
In doing so, I've broken free from the echo chamber and allowed myself to engage in more nuanced conversations with people from all sides of the spectrum. As always, however, being young is just another reason to be dismissed. So, the real challenge for many people, is facing the infamous ad hominem.
Join Forest & Bird Youth
Forest & Bird Youth is a nationwide network of young people (aged 14-25) who are protecting and restoring Aotearoa's wildlife and wild places. Join this nationwide community and get involved in opportunities, events, competitions and more. This is also a space to support you in your involvement and journey within the network. Grow as a leader, a volunteer, and as a conservationist.
Find out more on our Forest & Bird Youth webpage
Visit the Forest & Bird Youth Facebookand Instagram
This article first appeared in the October 2023 E-news.