Meet the man determined to change the face of conservation in Aotearoa one genetic "barcode" at a time. By Jazmine Ropner
Hidden away among the beige warehouses where movies are made on Wellington's Miramar Peninsula, Wilderlab scientists are testing an environmental DNA sample sent in from college students who sampled water from two streams in Fiordland National Park.
A version of this story was first published in the Summer 2022 issue of Forest & Bird magazine.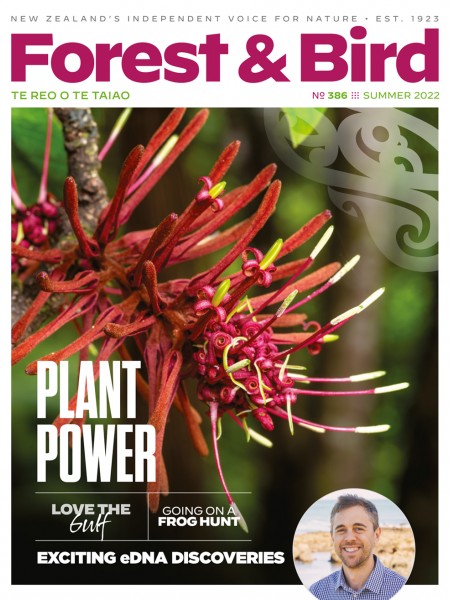 The results are exciting – the Fiordland College students have discovered a previously unknown population of a rare native fish – the Gollum galaxias! This information will help local efforts to protect and restore the population's habitat (see right).
Environmental DNA is genetic material shed from living things into water, air, or soil. Samples can be taken from a local river, beach, or reserve and sent to a lab for analysis.
Over the past three years, eDNA has been quietly sparking a change in conservation – and Wilderlab has been at the forefront of making the technology more accessible to New Zealanders.
The company's easy-to-use eDNA sampling kits and lab-testing service are allowing more New Zealanders to discover the full range of species living in their backyards.
At the helm of the operation is founder and principal scientist Shaun Wilkinson. He started his working career as a chef in Palmerston North before moving to Wellington and discovering a passion for biology while studying marine science at University of Victoria.
He says he felt like a "fish in water" and loved learning about molecular biology, statistics, and bioinformatics. He decided to hang up his chef's apron and pursue a new career in biological sciences.
In 2016, Shaun was awarded a Rutherford Foundation Postdoctoral Fellowship to conduct eDNA surveys on coral reefs in Timor-Leste.
"On returning home, I saw a lack of easily accessible eDNA testing options in New Zealand and decided to start my own eDNA laboratory in 2019," said Shaun.
"Easy to use, consistent eDNA sampling techniques weren't available in New Zealand, and this caused a lack of motivation to use eDNA."
The name Wilderlab comes from Shaun's vision to develop compact eDNA kits that could be taken into the wilderness to gather samples.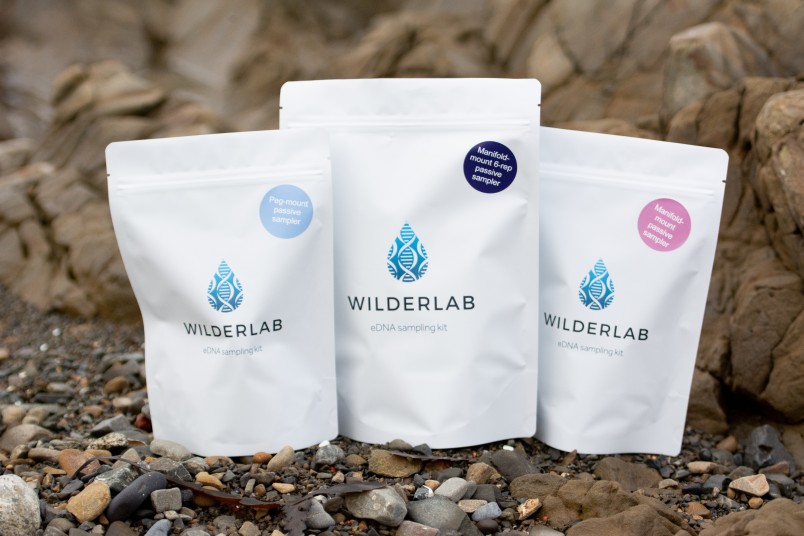 The first concepts were developed in Shaun's garage. His dream was to create an eDNA service that could be customised to suit the environmental challenges facing Aotearoa.
"I wanted an eDNA sampling kit that would easily fit in a backpack, instead of the old methods with bulky equipment that require more manpower," added Shaun.
"The idea was to create an easy, simple, and accessible way of eDNA testing that would encourage people to get involved and interested in their local environment."
Wilderlab's scientists analyse short sections of genetic code as "barcodes" and match eDNA found in the samples to a reference database, which allows them to identify any species in the area.
Being able to test eDNA quickly and cheaply is an invaluable tool for conservationists because it gives information about species living in a habitat without having to locate them. It is also non-intrusive and can be used in remote locations.
Wilderlab works with other scientific organisations to create new eDNA tools that are constantly evolving in response to customer needs.
Its customers include universities, regional and district councils, government agencies, primary sector businesses, environmental consultants, and community groups and individuals who want to protect and monitor their local environments.
Testing for eDNA is useful for decision-makers as it can give supporting evidence to help regional councils make planning decisions. It can also help them figure out which areas to prioritise for nature restoration or predator-free projects.
As the New Zealand database expands, so does our knowledge of the unique habitats and interesting species living in our neighbourhoods.
EDNA can also be used to differentiate species that look similar to each other because it can pinpoint tiny inconsistencies between the DNA.
Shaun Wilkinson is delighted to see more New Zealanders getting out into nature and testing for eDNA.
"We want people to care about what is in their local environment. What you can't see you can't save," he added.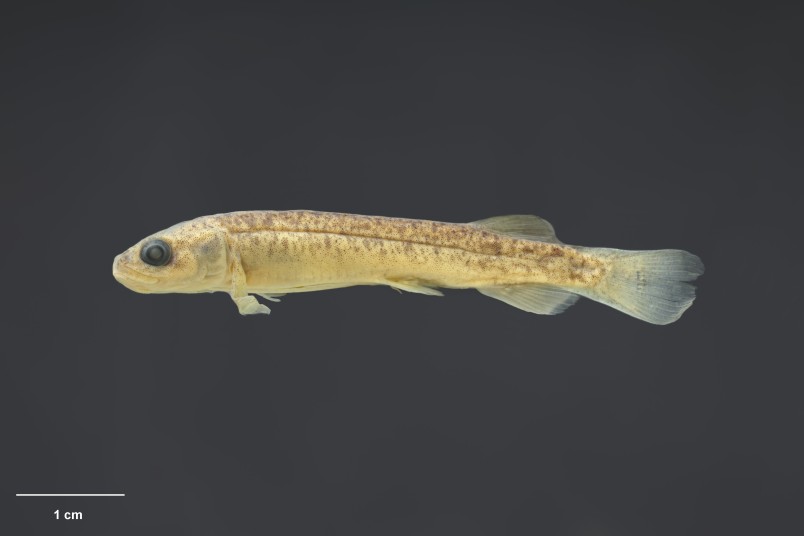 Fantastic finds
In mid-2022, a team of scientists from the University of Canterbury and two Māhaki ki Taiao rangers made an unexpected discovery.
Samples of seawater were taken during a routine monitoring check at Hautai Marine Reserve, to see which species had been in the area recently.
This is known as the most remote mainland marine reserve in Aotearoa because it is two days' walk from the nearest road!
The Wilderlab team analysed the eDNA samples and reported the sampling showed the presence of a rare species named after JRR Tolkien.
The endangered Smeagol slug, a small maggot-like creature that lives in gravel, was detected in the area. Its presence may have gone unnoticed without the use of eDNA sampling.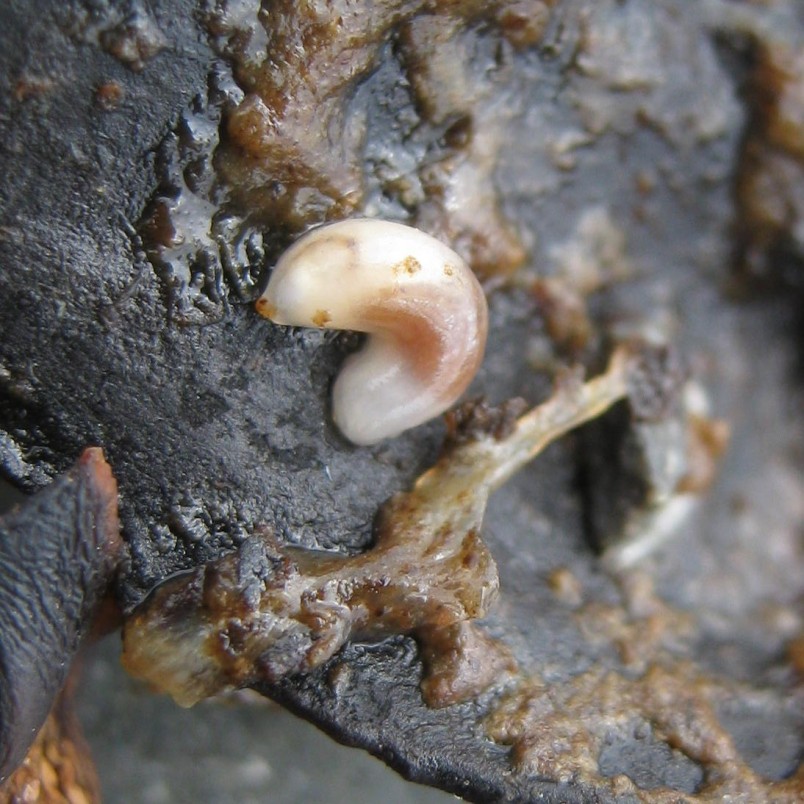 "The gravel maggot has a similar lifestyle to Tolkien's Gollum, living up to 30cm deep under the beach's surface," said Don Neale, a Department of Conservation ranger.
"This makes it very hard to find and study, but eDNA is one way to do that."
The students from Fiordland College who used Wilderlab's eDNA kits and discovered a new population of Gollum galaxias were part of an educational programme called Kids Restore the Kepler.
In 2021, they headed out to collect eDNA in two streams in Fiordland National Park: Ewe Burn, a stream draining farmland, and the Taiaroa Stream, which drains native bush. The samples were sent to Wilderlab for analysis.
The results showed there was Galaxias gollumoidese-DNA present in the habitat. This species is range restricted and is only found in swampy wetlands of Southland and Otago, so the detection of this new population is important for conservation of the species.
"We knew about kōaro and tuna longfin eels living there, but we didn't know this species could be found so close to Te Anau," said Alessandra Menegatti, the programme's education coordinator.
"The eDNA data analysis provides a wonderful example of contextual learning, where students are able to construct meaning based on their own experiences. All of a sudden DNA sequencing comes to life for them."
Biosecurity is another area where eDNA can be a powerful tool – helping to detect invasive species.
The landscape-scale Taranaki Maunga restoration project is using Wilderlab's eDNA sampling kits to track mammalian pests.
One of their goals is to eradicate the goats that are threatening native plants in Te Papakura o Taranaki Egmont National Park and on Ngā Motu Sugar Loaf Islands, near Port Taranaki.
The team has found the eDNA meta-barcoding service at Wilderlab to be a reliable, cost-effective way to detect the presence of the pests.
Wilderlab's eDNA database is constantly evolving as more species are added. For example, sampling can now detect the presence of land-based pekapeka-tou-roa long-tailed bats in a habitat.
In August 2022, the presence of native bats was unexpectedly found in eDNA samples taken from the Styx River catchment in northern Christchurch. The last recorded observation of bats in Christchurch was in 1885.
"The long-tailed bat is a nationally critical species and was not known to have been in the area, so its discovery was very exciting," said Bethany Baker, conservation projects coordinator at Pūharakekenui Styx Living Laboratory Trust.
The discovery also highlighted how eDNA results can also occasionally be puzzling.
The Styx River sample also included the presence of capybara Hydrochoerus hydrochaeris DNA, a giant rodent native to South America. After some detective work, the DNA was traced to a nearby exotic animal wildlife reserve!
As a relatively new scientific tool with exciting and diverse capabilities, eDNA is already changing the face of conservation. What future extraordinary discoveries will be made using the power of eDNA?
For more information, go to www.wilderlab.co.nz.