Award-winning advertising agency Colenso BBDO has been working with Forest & Bird on a new predator-free poster campaign.
72,000 native birds, chicks, and eggs are killed every day. You can help to protect them from rats, stoats and possums by donating.
A recent estimate showed that 26.4m native birds, chicks, and eggs are eaten by introduced  predators every year, so it's not surprising that 80% of them are now facing extinction. If we're to prevent this happening, the message needs to be spread far and wide into the public domain.
Enter award-winning advertising agency Colenso BBDO, who approached Forest & Bird earlier this year with an innovative idea.
They wanted to see what would happen if they hung baited posters of native birds in the forest. Would they suffer the same fate as our birds, bats, and lizards and be eaten by rats and stoats?
Colenso offered to donate their expertise to Forest & Bird to create a pro bono poster campaign that would help raise awareness and rally the nation towards the ambitious goal of a predator-free New Zealand by 2050.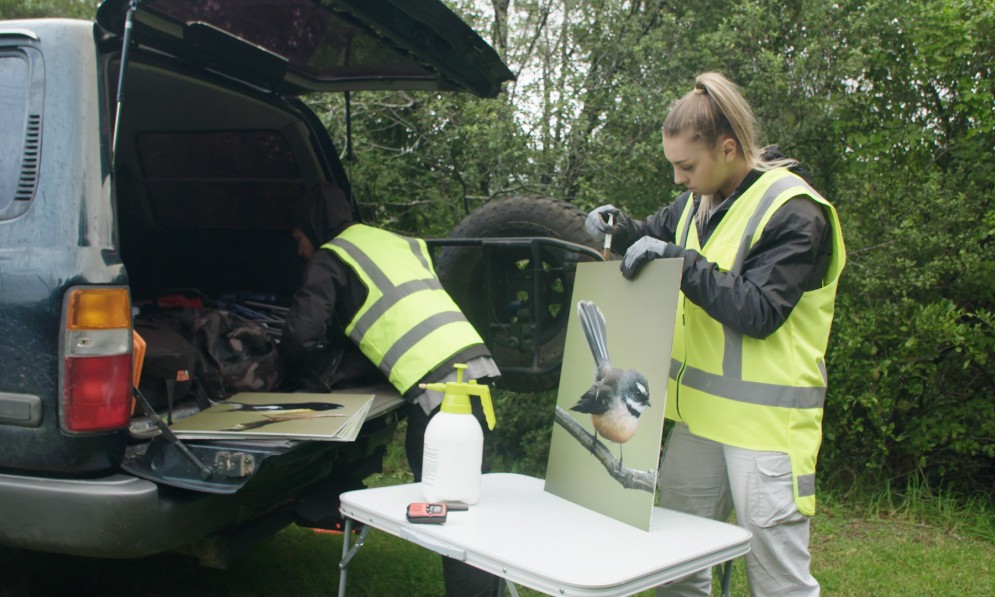 The team created nine posters, each one featuring an endangered native bird pictured in its natural environment by Forest & Bird member and bird photographer Craig McKenzie. But these weren't your average posters. They were made of plastic-ridged Corflute and designed to attract predators present in the bush.
Researchers can tell the species through the teeth and claw marks left in the Corflute. So, with help from Landcare Research scientist Dr Grant Norbury, the posters were baited and sprayed with bird pheromones, effectively turning them into enormous chew cards.
They were placed in different forest locations near Auckland, including Stokes Point Reserve, Fishermans Wharf Reserve, and Beveridge Track, for a number of nights to endure the same attacks our native birds and their babies do.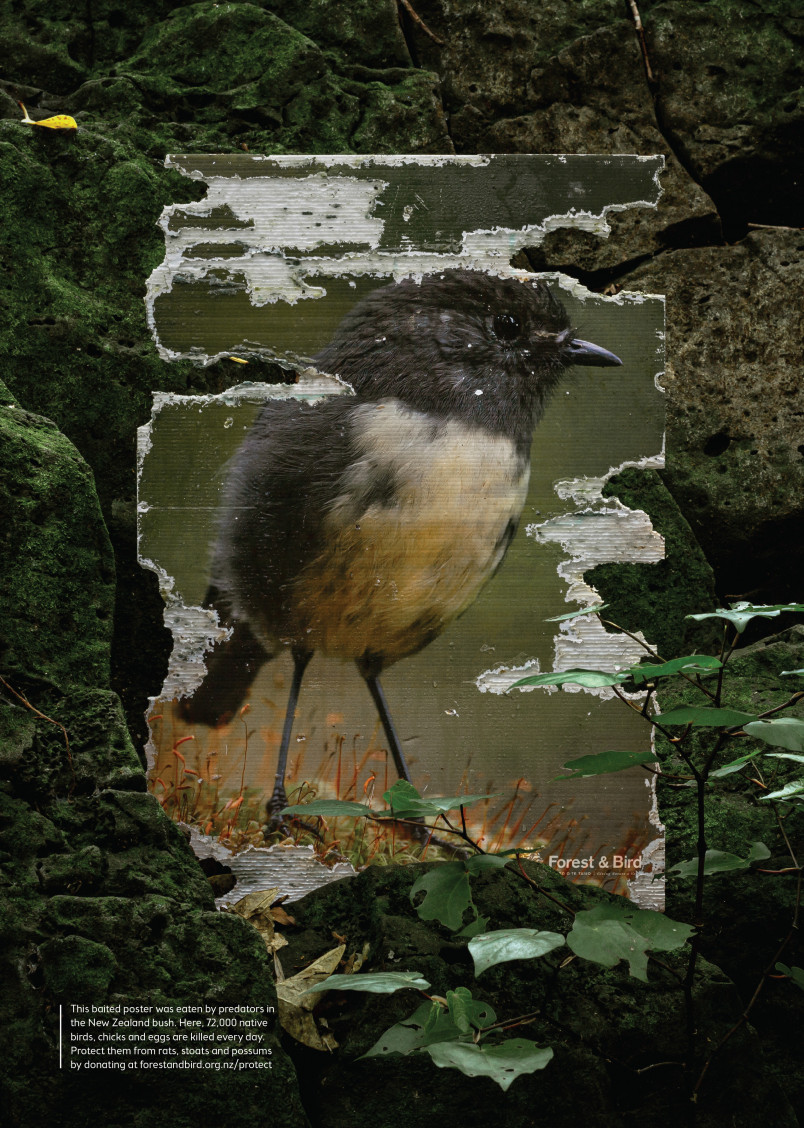 The Colenso BBDO team returned to collect the horrifying bite-marked remains of each poster. Some had been hung high in the trees where bird nests would usually be found, but predators were still able to reach them many metres above the ground.
After studying the teeth marks, it was possible to tell the primary predators were rats. This was later confirmed with the help of night-vision cameras.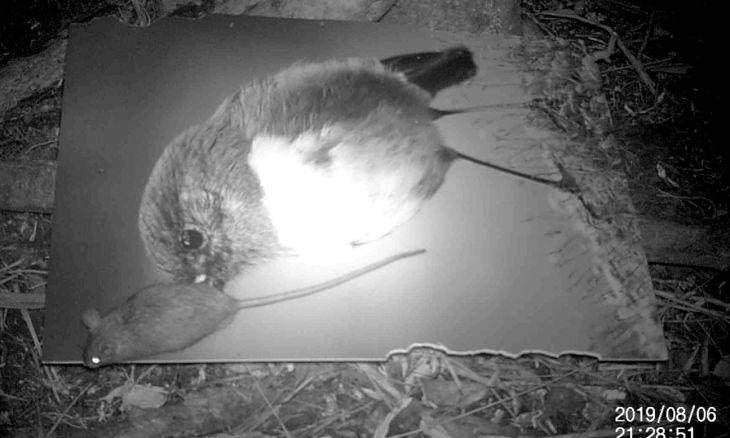 The team then created a range of materials for the advertising campaign. Colenso's photographer Brent Courtney captured the remains of the posters in the native bush to show the reality of the death birds face from predators, especially during a mega-mast.
This year has been the largest masting New Zealand has seen in more than 40 years. Many beech and podocarp forests have produced a record amount of seed and fruit for all native species. Unfortunately, this food has also fuelled plagues of rodents, stoats, and possums that kill our birdlife when the food runs out.
This problem remains hidden in the bush, unseen by the majority of New Zealanders. But the long-term survival of our unique native species is something that affects all of us. So, through media space, on billboards, and in newspapers, kindly donated by our partners, these posters will be going live to the nation on 1 December 2019.
The campaign asks the public to support Forest & Bird by making a donation or volunteering, so it can help our native species survive and thrive for the benefit of all New Zealanders.
Death toll 72,000/day
An incredible 26.4m adult native birds, chicks, and eggs are killed every year just in our native forests, according to Dr John Innes, of Landcare Research, and colleagues at University of Canterbury and DOC.
That's 72,000 every day. There are about six ship rats every hectare and about one stoat per 100ha. So if you estimate that rats are responsible for the majority of predations – 65% – that would mean at least 47,000 native birds are killed by rats alone every day.
These figures are just for native forests. If you include all of New Zealand and non-native birds, the figure would likely to rise to 100m adult native birds, chicks, and eggs killed every year.
You can help protect our native birds by donating to Forest & Bird.