We look back at the highs and lows of Forest & Bird's hoiho yellow-eyed penguin sanctuary in the Catlins. By Chris Rance
A version of this story was first published in the Autumn 2022 issue of Forest & Bird magazine.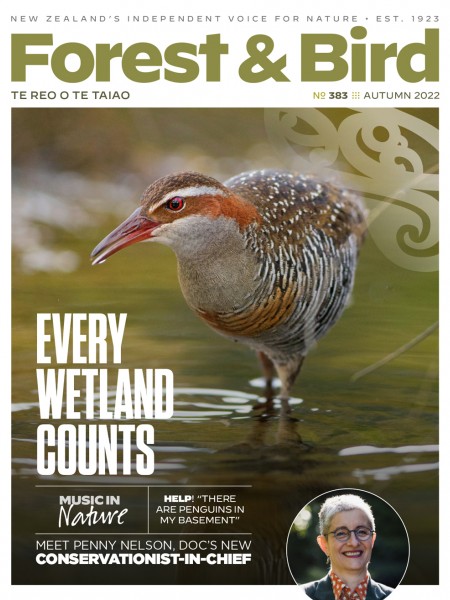 Fergus Sutherland's passion for conservation is as ardent today as it was 40 years ago, when he first saw the bulldozers at Te Rere. In those early days, his job as a soil conservator for Southland Catchment Board took him to a remote farm on the edge of the Southern Ocean where the ground was being dug up around a yellow-eyed penguin colony.
"This can't be good for the birds" was his quiet impression, and since then he has worked tirelessly to help protect what was in those days one of the largest hoiho habitats on New Zealand's mainland.
Today, he is the caretaker of Te Rere and drives the two-hour round trip from his Papatowai home to check traps, monitor cameras, and look after the nesting chicks during the long breeding season.
Back in 1981, Fergus used his gentle disposition, which belies a steely conservationist's core, to save the colony. First, he talked to the farm's owner, explaining the significance of the hoiho's nesting grounds, and the farmer agreed to let the branch members fence off a small area to protect them.
At the time, Fergus was chair of the Southland Branch of Forest and Bird. In this capacity, he talked to Forest & Bird's national office. The then conservation director Gerry McSweeney travelled to the Catlins, and the pair successfully negotiated to buy the land.
That beginning was the start of important restoration work that transformed the penguins' nesting grounds – a mixture of fragmented forest and cleared land – back into healthy native bush. This work continues to this day and is carried out by Forest & Bird's Southland Branch.
Now, what do you do when your conservation project celebrates its 40th birthday? You ask a heap of volunteers to travel into the middle of nowhere to do some hands-on work planting new trees, of course!
A working bee originally planned for August had to be postponed due to Covid-19, and a smaller group assembled in Invercargill for the 90-minute journey to the reserve last December. Despite this, they managed to get 500 locally eco-sourced plants into the ground in a single day!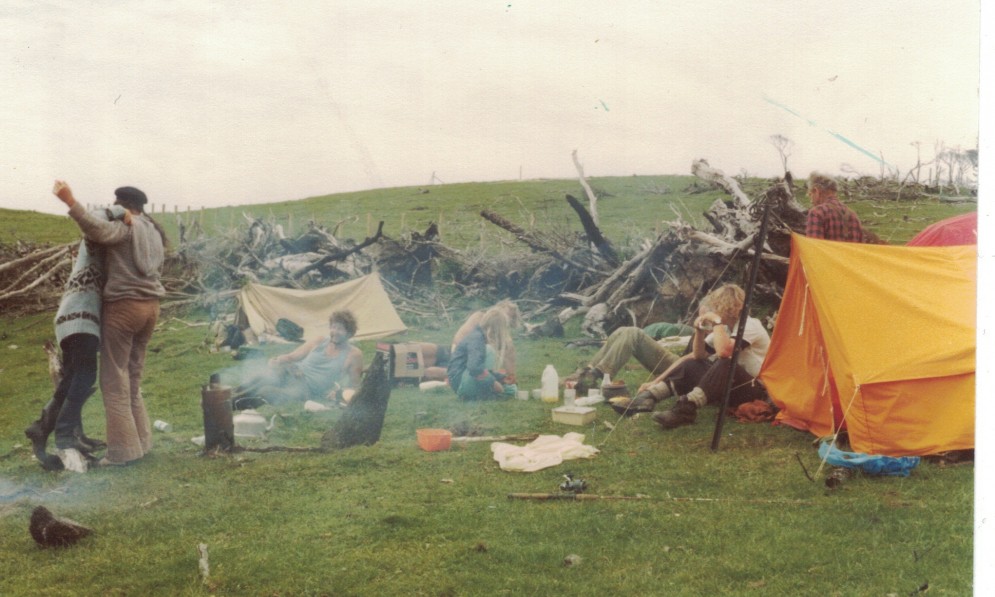 Many stories were told about the project's early days. In the early 1980s, when branch volunteers first went onto the site to erect a fence, they set up their tents at dusk only to look up and find some penguins wandering up to their camp. The birds and human visitors ground to a halt and stood there, just looking at each other.

Someone eventually worked out the large humans were in their way (hoiho use the same paths to and from the ocean to feed). The volunteers moved aside, and the penguins hurried through to their nest sites, one even going into a tent and having to be rescued!
Another bounced off the newly erected fence, thankfully unharmed. Only then did Fergus and the others realise that the penguin's nests were located well beyond the fenced area, and a campaign to secure a much bigger reserve began.
After many years of planting and habitat restoration, which led to a growing penguin population, a disastrous fire swept through the reserve in 1995, killing many penguins and destroying the habitat again.
It was a very low period for everyone involved. Should we walk away or continue? But, in some ways, it made us stronger. Fundraising began in earnest, and the branch engaged Fergus as part-time caretaker. An advisory group was formed to get more outside assistance and scientific advice, and predator control was ramped up and planting began again.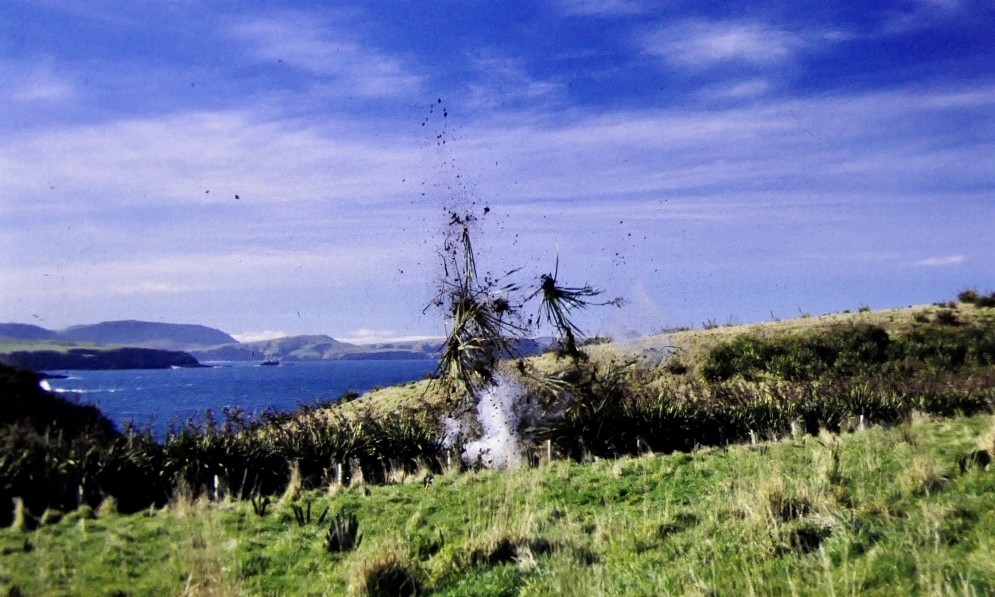 One memorable day saw Professor Alan Mark's Otago University students visit the site to "blow up" previously planted flax and attempt to replant a whole headland in one day. It made a very exciting spectator sport for our volunteers too. It was a bit ironic really, when Te Rere has been known for all these years as a non-disturbance site for the penguins!
In recent years, the effects of climate change on sea temperatures, less food at sea, and disease seem to have replaced the traditional threats on land such as habitat destruction as the major issues for yellow-eyed penguins. These kinds of threats are much harder to address. At the start of the 20121/22 breeding season there were 18 penguins and nine nests. At the time of writing (February 2022), four nests and seven healthy chicks remained – an improvement on last year's 100% nest failure.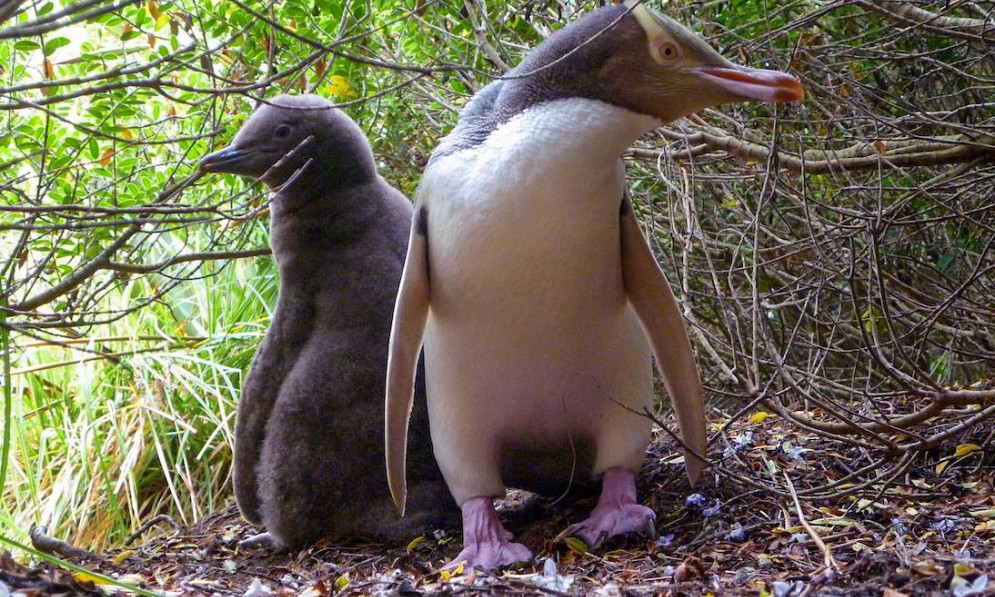 Local Forest & Bird volunteers continue to protect and restore the reserve's habitat while also advocating for protection at sea, including calling for more marine reserves and the reduction of fishing impacts.
Te Rere is still owned by Forest & Bird and is one of the longest ongoing restoration projects in Southland. It is home to one of the few coastal areas left between the Southern Catlins and Fiordland where native bush meets the sea.
As well as hoiho, this important scientific reserve supports kororā little blue penguins, tītī sooty shearwater, mātātā fernbirds, seals, and whakahao New Zealand sealions.
Although invertebrate surveys haven't been carried out, a velvet worm, peripitus, was found at the reserve a few years ago, and Te Rere remains an ark for species yet to be discovered. It is not open to the public and access is via private farmland.
During the recent planting day, we took groups of volunteers to both sides of the reserve where the penguins nest. We were able to see and hear hoiho on their nests (with chicks) and look over the landing areas where the penguins come ashore, walking through the restored native forest with its 25-year-old plantings.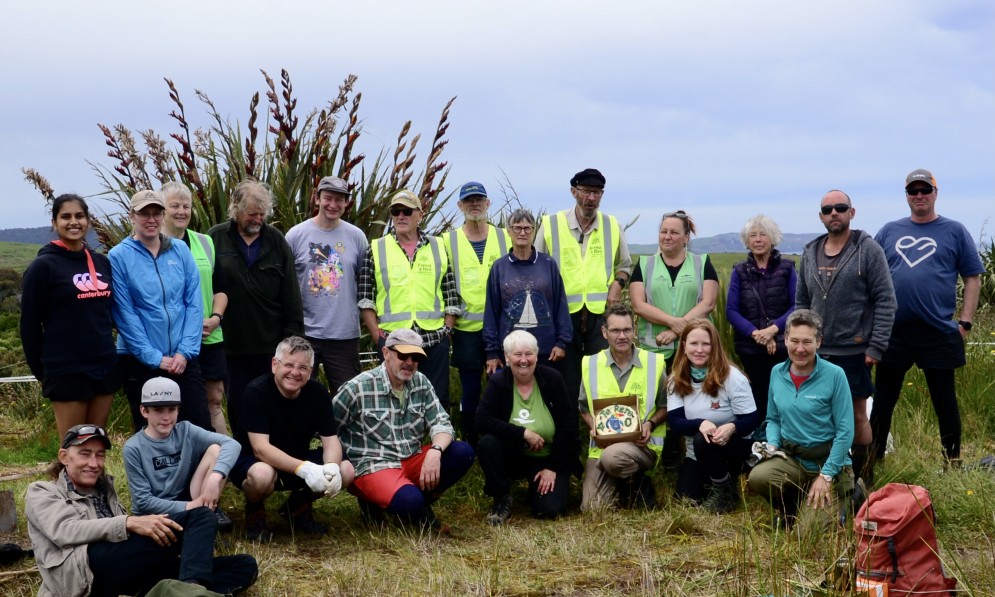 A big Forest & Bird thank you...
... to all the people who have been instrumental in the success of the reserve over the past four decades, including DOC, which undertakes nest searches and health monitoring, and provides volunteers. We also thank Southland Tramping Club; Southern Institute of Technology environment students; Pukerau Nursery, which has supplied all the locally sourced plants; the Yorke family, who sold the land to the Society; and especially the Forest & Bird volunteers who continue to donate their time and funds to the cause.