Join Forest & Bird's Dunedin Branch for a fascinating talk about what creatures live in the intertidal zone of the rocky shore.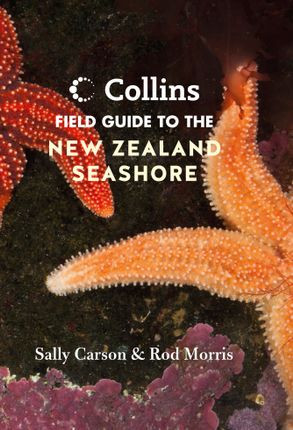 Marine Biologist Sally Carson has joined forces with naturalist and Photographer Rod Morris to write a new book about New Zealand's seashore. At our monthly meeting, she will talk about some of the fascinating intertidal creatures featured in their new book.
Collins Field Guide to the New Zealand Seashore is packed with information on endemic and introduced species, including anemones, sea stars, crabs, barnacles, paua, mussels, clams, oysters - this is New Zealand's most comprehensive and up to date guide to our unique and fascinating seashore.
Sally knows our seashore very well as she has been teaching children for 20 years, and is Director of the NZ Marine Studies Centre on Otago Harbour at Portobello.
If you enjoy fossicking at the beach, this talk promises to give you a deeper appreciation of the extraordinary world of the intertidal zone.
Come along and hear them talk about everything from ice cream cone worms, sea hares and ghost shrimps to barnacles, paua, and seaweed chips!
Sally will have copies of the Field Guide for sale to members.
Nibbles and drinks will be available, with a gold-coin-minimum donation requested from attendees. Please be on time as we have to hold the door open.