Tracks
The reserve contains four walking tracks: the Tui Track (2 ½ hours), the Troglodyte Track (30-45 mins), the Rewi Track (30 mins) and the Rakaunui Track (45 mins). There is an excellent lookout towards the Kaweka ranges.
The locals
Korimako/bellbird, tui, piwakawaka/fantail, riroriro/grey warbler, popokatea/whitehead, kereru, pipiwharauroa/shining cuckoo, koekoea/long-tailed cuckoo, miromiro/tomtit, matata/North Island fernbird, pihoihoi/NZ pipit, ruru/morepork, tauhou/silvereye and toutouwai/North Island robin. 
Facilities
The reserve contains a picnic shelter, two information boards and two toilets.
How to get there
Blowhard Bush Reserve is located at the corner of Lawrence Road and Napier-Taihape Road approximately 53km north-west of Hastings.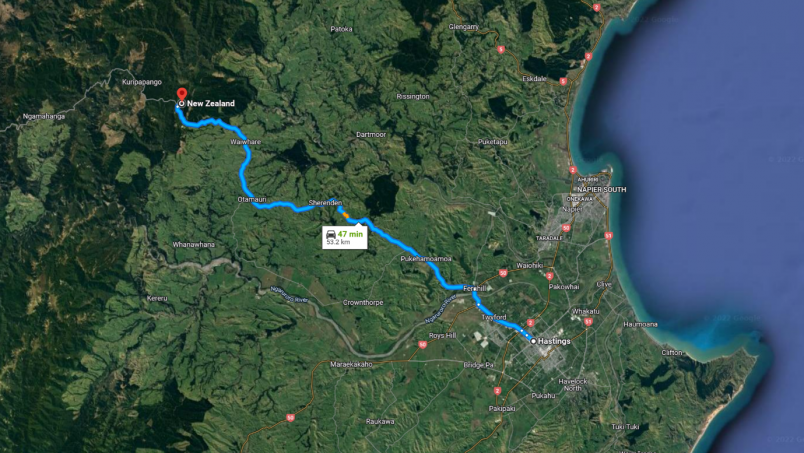 The 63-hectare reserve is rich in natural and social history. It is founded on a bed of Waitotarian limestone that has been repeatedly covered in pumice ash from central North Island eruptions and is covered in a distinctive red-brown soil base. The forest contains many caves, fascinating rock formations and water-cut passages.
Despite being repeatedly felled for timber, several forest giants still exist in Blowhard Bush, including one matai that is 25 metres tall and is thought to be 7-800 years old.
The various walks in the reserve take you through kanuka and beech forest and many interesting rock passages. The reserve is also home to a cave that housed a family in the 1800's. Forest & Bird volunteers work on the reserve planting native species and eradicating introduced pests including possums, rats, mustelids, feral cats and plant pests such as broom and wilding pines. Their efforts have been rewarded with flourishing birdlife and regenerating native bush.
To find out more about Blowhard Bush and its various walks you can read this PDF below:
A Children's Activity Sheet also provides a fun, interesting way for children to engage with the area. This is available to download and print.
If you'd like to get involved with the conservation effort at Blowhard Bush, contact us by email at the address below. A good level of fitness is required.