In the summer 2019 issue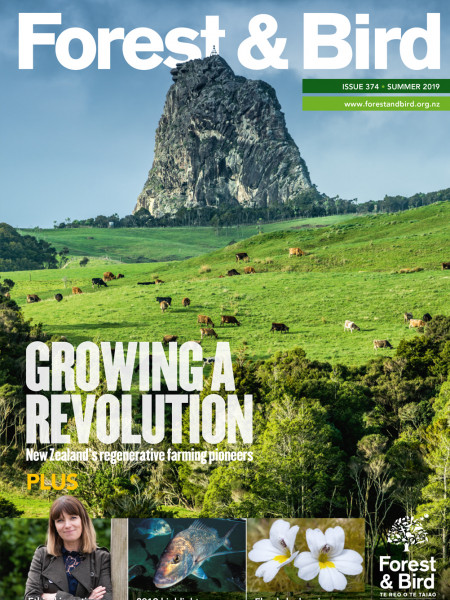 REGENERATIVE FARMING 
We talk to four regenerative farming pioneers about how they are using their land in ways that are kind to nature while increasing on-farm productivity. If more New Zealand farmers took up the regenerative challenge, the positive impact on our climate, fresh water and biodiversity could be game-changing.
Have you ever wondered whether your retirement savings are invested in weapons, cigarettes, gambling or fossil fuels? Check out our exclusive Mindful Money article, written by the former head of Oxfam NZ, Barry Coates, who has set up a new charity that helps New Zealanders choose ethical Kiwisaver investments.
If you like birdwatching, look at the top 50 places in New Zealand for spotting native birdlife in our article on page 34. We also visit the fragile limestone landscapes of South Canterbury to find out about the plants and lizards that only live on these fast-disappearing remnants. We hear from a student fundraiser about why tattoos and conservation do in fact go together, and find out what happens if you put baited posters of native birds out into the bush (they get eaten... by rats!).
All this and much more in your summer issue.