Music meets nature in a spectacular premiere concert at Auckland Arts Festival on 17 March 2023. Grab your tickets now – only 400 available!
To mark Forest & Bird's 100th birthday and highlight current conservation concerns, eight New Zealand composers have come together to create original chamber music inspired by nature.
Together, these works reflect our country's unique flora and fauna, its ancient forests, wild rivers, and vast oceans. Through the language of music, the composers bring nature alive while highlighting its fragility.
The overall message is one of hope, with many of the works reflecting on the power of humanity to come together to help nature instead of destroying it.
As Forest & Bird's founder Captain Val Sanderson once said: "Give nature a chance, and she will repair the damage."
Over the past century, the Society's conservation volunteers have shown it is possible to work together to restore nature in Aotearoa and leave a legacy for future generations.
Here we profile the New Zealand composers involved in the project and the music they created for this special Force of Nature concert.
Toroa | Albatross
MUSIC: Salina Fisher
MUSICIANS: Amalia Hall – violin, Rob Thorne – taonga pūoro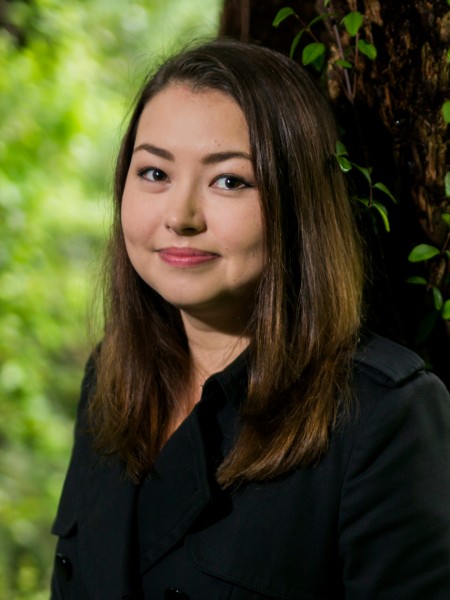 The Antipodean albatross is New Zealand's most critically endangered seabird. This piece for taonga pūoro and violin explores the intertwining of two voices, reflecting the toroa's lifelong commitment to its breeding partner. These majestic birds fly from their breeding grounds in New Zealand's sub-Antarctic islands to South America. Sadly, many never return. In recent years, more than half of the female population on Antipodes Island has disappeared at sea, needlessly caught and killed on longline hooks. Without urgent action to mitigate seabird bycatch in New Zealand and international waters, toroa are on track for extinction.
Salina Fisher is a New Zealand composer and violinist currently based in Wellington.
The Falling
MUSIC: Peter Scholes
MUSICIANS: Kathryn Moorhead – flute, Peter Scholes – clarinet, Amalia Hall – violin, Rob Thorne – taonga pūoro, Ashley Brown – cello, Somi Kim – piano, Yoshiko Tsuruta – percussion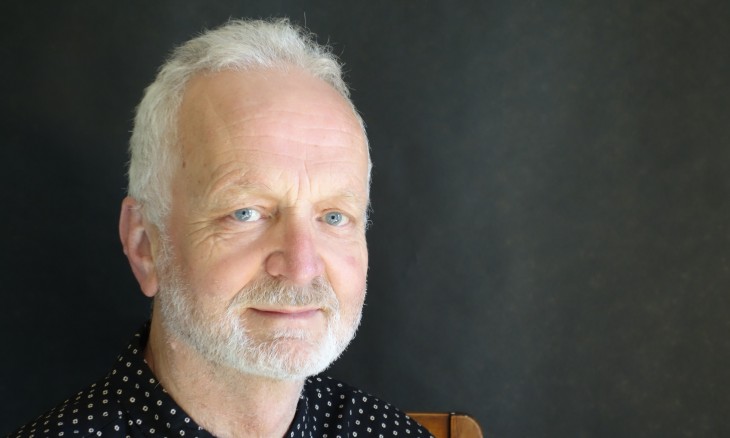 It is a still night in the forest, and we can hear the sound of falling twigs, leaves, and berries – part of the self-sustaining cycle of death, decay, and growth. I explore this process from the perspective of the forest floor from initial collisions, build-up of litter, insect activity, and through chemical processes that nourish new life. Our soils are deteriorating due to erosion and intensive farming. Diseases such as kauri dieback and myrtle rust are threatening our magnificent native trees. The burning of forests and tussocks, introduction of pests, draining of wetlands, and loss of habitat through development are some of the factors that have contributed to more than 50 extinctions.
Peter Scholes is a clarinettist, musical director, conductor, and composer from Auckland.
He Awa Whiria | Braided River
MUSIC: Patrick Shepherd
MUSICIANS: Amalia Hall – violin, Ashley Brown – cello, Somi Kim – piano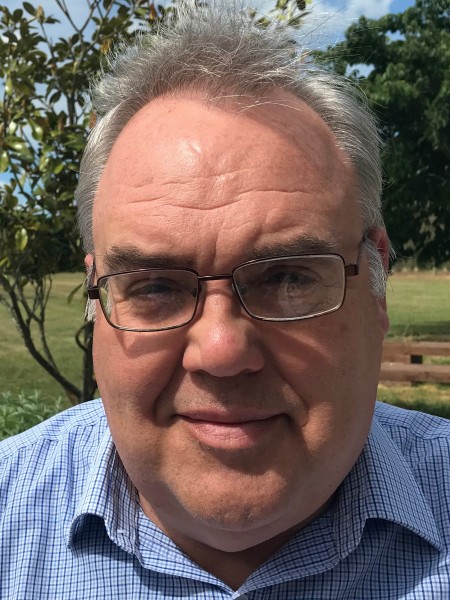 He Awa Whiria reflects the organic growth of a braided river as it constantly forms, reforms, and morphs during its journey. As it flows down from the Southern Alps, the Waimakariri is typical of a braided river in that small sedimentary particles are picked up, moved, and deposited along the fluctuating route, thus changing the depth and often shape of the river bed. This process is mirrored in the music. The framework is simple, with five sections in a throughcomposed single movement form, all following stages of the river – source, current, sanctuary, torrent, and mouth.
Patrick Shepherd is a composer, conductor, performer, and teacher based in Canterbury.
Urban Lives: Longfin Eels and Long-Tailed Bats
MUSIC: Janet Jennings
MUSICIANS: Kathryn Moorhead – flute/piccolo/alto flute, Peter Scholes – Bb Clarinet/Eb Clarinet/Bass Clarinet, Amalia Hall – violin, Ashley Brown – cello, Somi Kim – piano, Yoshiko Tsuruta – percussion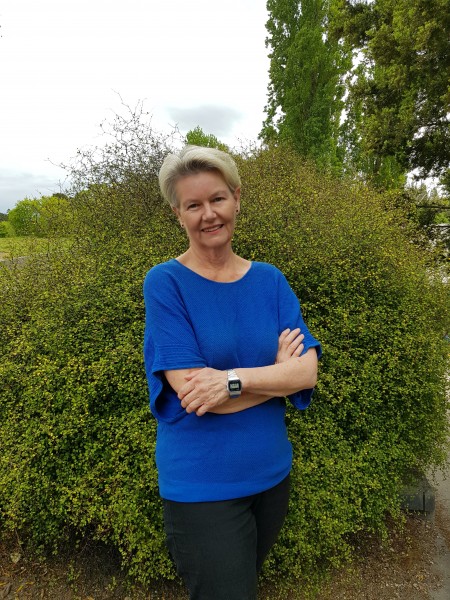 This piece focuses on tuna longfin eels and pekapeka long-tailed bats, who share our urban environments, including Hamilton City, although we may be unaware of them. The music depicts the noise and relentless pace of our own lives before heading into the water where we encounter tuna before emerging at dusk to discover long-tailed bats. The piece finishes by jolting us back into our own relentlessly noisy urban environment. Habitat loss, commercial fishing, and pollution have impacted on eel numbers and size. Critically endangered pekapeka were the surprise winners of Bird of the Year 2021. These heroic little creatures are threatened by habitat loss, predation, and introduced mammals and wasps. Forest & Bird's Te Hoiere Bat Recovery Project, in Marlborough, is working to protect them.
Hamilton-based Janet Jennings writes for instrumental ensembles, voices, and stage (opera and dance).
Pūtaringamotu | Place of Echo
MUSIC: Miriama Young, Melbourne
MUSICIANS: Amalia Hall – violin, Ashley Brown – cello, Somi Kim – piano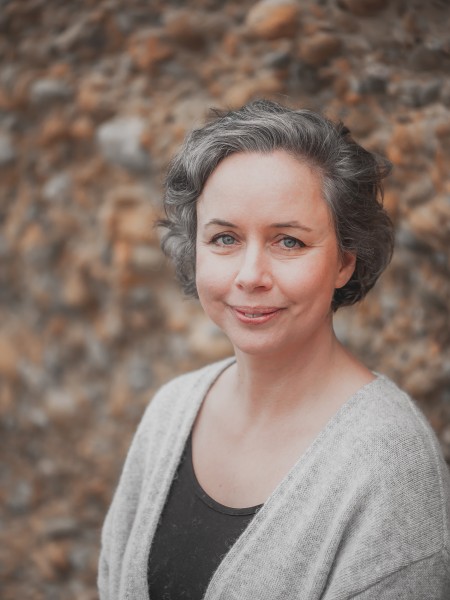 In a certain part of Pūtaringamotu, the last remnant swamp kahikatea forest in Christchurch, it was once thought that local iwi could put an ear to the ground to hear intruders approaching. This piece recreates an imaginary forest of song, based on imitative bird calls, many imaginary or now extinct. You will hear the huia, a sacred bird that was driven to extinction in the early 20th century. And the sound of a lone kōkako, now thought extinct in the South Island, although a remnant of their song remains in their North Island cousin's call. The piece also captures in the piano the low, stunted mating call of the kākāpō. In musical terms, imitation is an important function in traditional forms, and it is from this place that echo can resound. What happens when one lone bachelor kākāpō remains, and his call goes unanswered?
Miriama Young is a New Zealand composer and sound artist currently based in Melbourne.
Te Toroa me te Tohorā | The albatross and the whale
MUSIC: Rob Thorne
MUSICIANS: Amalia Hall – violin, Rob Thorne – taonga pūoro, Ashley Brown – cello
Far from land, two solitary friends – albatross and whale – meet to dance and play: Ko te aroha e kōtuitui nei i a tātou.  Koia te wāhi o waenganui.  Ko te hau i raro i te parihau o te toroa.  Ko te moana e kau nei te tohorā Koia te huarahi me te whīkoi Koia ko te tīmatanga, koia hoki ko te mutunga o te haerenga.  It is love that connects us all. It is the space between. The wind under the wing of the albatross. The ocean in which the whale swims. It is the pathway and it is the walking. It is the beginning and it is the journey's end.
Rob Thorne (Ngāti Tumutumu) is a composer, performer (taonga pūoro), and anthropologist. He is based in Wellington.
Ngā Manu o te Ngahere | Birds of the Forest
MUSIC: Andrew Perkins, Otago
MUSICIANS: Kathryn Moorhead – flute, Peter Scholes – clarinet, Ashley Brown – cello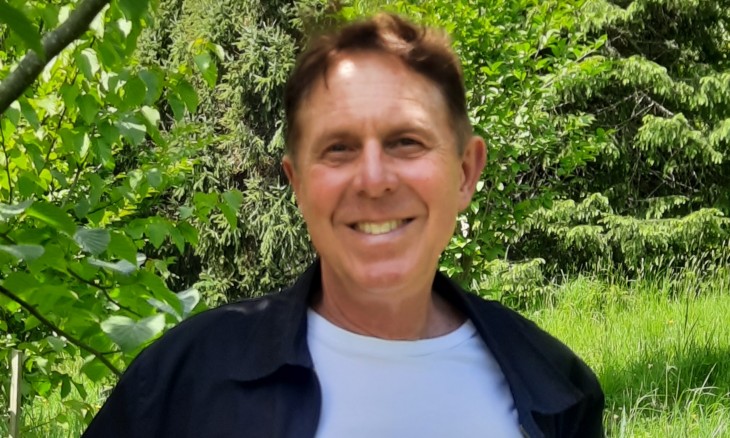 Ngā Manu o te Ngahere Birds of the Forest captures the resonant quality of New Zealand's native bush and forest. The opening musical motives, developed throughout the composition, are based on the small note-group that comprises the range of the kōauau traditional Māori flute. A secondary set of longer motives are inspired by bird songs that can be heard in the forests around Dunedin, including kiwi, kākāpō, tūī, korimako bellbird, takahē, pango pango blackbird, and ruru morepork.
Dr Andrew Perkins is based in Dunedin. He was Music Director and Cantor of the Auckland Catholic Schola for 13 years, specialising in the performance of early music.
Kaitiaki | Guardians
MUSIC: Alexander Alford
MUSICIANS: Alexa Still – alto flute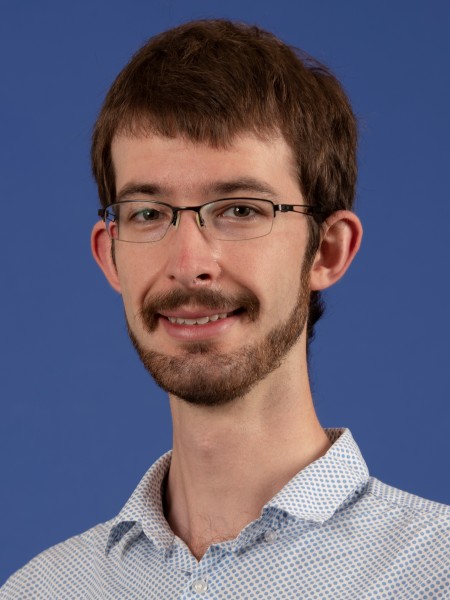 This piece for solo flute acknowledges the hard-working Forest & Bird volunteers who have put in a great deal of time and energy to look after and restore biodiversity in Auckland's Waitākere Ranges. Both Alex's parents were involved in Forest & Bird's Ark in the Park project, and rat baiting, replenishing stoat trap lines, and a great deal of sliding in mud were a normal part of Alex's childhood! In Māori tradition, taniwha are considered kaitiaki guardians of people, places, and resources, and are often a significant part of the natural environment. Force of Nature is a project close to Alex's heart as a means of expressing collective acknowledgement to Forest & Bird's contribution as custodians of New Zealand's environment.
Alex Alford is a composer, teacher, and recording and filming engineer based in Auckland. He won a Forest & Bird scholarship to join the project and have his music recorded.
BUY YOUR TICKETS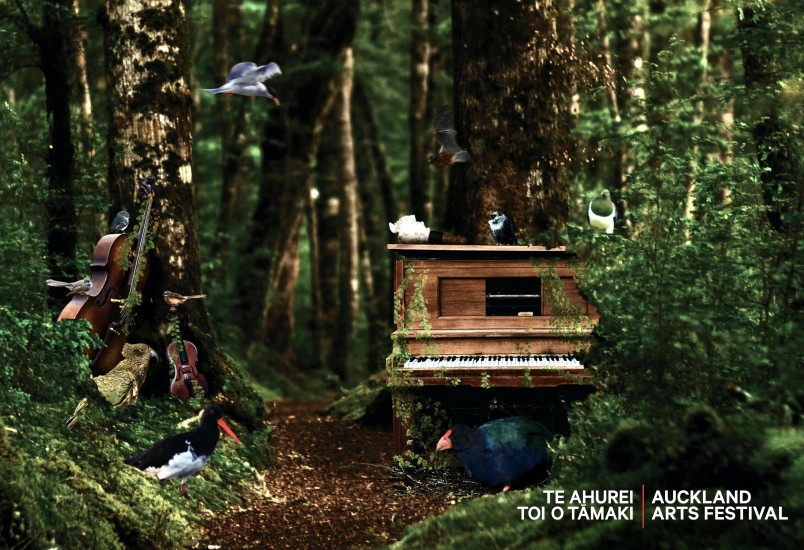 Te Ahurei Toi o Tāmaki | Auckland Arts Festival presents Force of Nature: a gorgeous, rejuvenating programme of new music that celebrates the great conservation work of Forest & Bird – and the precious beauty of our whenua, moana, flora, and fauna. Alongside atmospheric visual design capturing the unique environment and native species of Aotearoa, this stirring one-off performance by our own world-class composers and performers is inspired by – and aspiring to the future of – New Zealand's way of life.
PERFORMANCE DETAILS
Force of Nature
Friday 17 March, 6.30pm, in the Concert Chamber, Auckland Town Hall
Ticket prices range from $45 to $55 and can be purchased from aaf.co.nz.
CELEBRATING NATURE THROUGH MUSIC
Earlier this year, the composers and musicians came together in Hamilton for a series of rehearsals and live recordings for the Force of Nature CD.
The album, which is being produced by Wayne Laird, of Atoll Records, will be released next March.
A few Forest & Bird supporters attended the live recordings to hear a sneak peek of the music.
"I thoroughly enjoyed being in the audience for the Force of Nature open rehearsal," said Graeme Chubb. "The musicians were superb and did not hold anything back. This whet my appetite for more, and I plan to take family and friends along next year to the concerts."
"Forest & Bird faces enormous challenges every day, struggling to hold back a tide of destruction caused by greed," said Dr Celine Kearney.
"I walked out of the theatre feeling light and thankful for the beauty that surrounds us and the presence of the birds and eels, the whales, the tiny pekapeka bat, and the South Island's magnificent braided rivers."
"It was an evening of challenging and innovative music with a strong Māori thread brought to us by some of New Zealand's finest musicians and composers," added Christine Munday.
"The pieces emphasised the need for the conservation of our natural world. A very worthwhile project and a very enjoyable occasion."
Our thanks
A special thank you to Jenni MurphyScanlon, of the Performing Arts Community Trust, who has worked tirelessly on the Force of Nature composers' project over the past two years. She is currently in negotiations with several other arts festivals and hopes the music will be performed in other locations, including the South Island. Watch this space! This project has been supported by Creative NZ, Hamilton City Council, the Lion Foundation, Trust Waikato, and the WELEnergy Trust.