A year of Forest & Bird celebration will kick off in March 2023. Here's a sneak preview of the theme and some of the events already under way.
The theme for the upcoming Centennial Celebrations is "What is your legacy?", and we can't wait to start sharing stories and connecting with each other.
Most New Zealanders love nature – it's part of who we are. During 2023, we hope to encourage thousands of small actions to help protect and restore our environment.
There are lots of ways people can leave a legacy for nature, including volunteering at a local conservation project, signing a petition, or making a donation or bequest.
They could also encourage their friends and family to join Forest & Bird or KCC and create thousands of new voices for nature during 2023, a critical election year!
In March 2023, we will launch a varied and exciting 12-month centennial programme for members and supporters of all ages to enjoy, including national, local, and online events.
As well as reflecting on Forest & Bird's history and impact, there will also be plenty of opportunity to think about the future of conservation and what that might look like.
Forest & Bird's chief executive Nicola Toki says she can't wait for the centennial celebrations to kick off. She is looking forward to a series of thought-provoking, fun, and family-friendly activities.
"Being an independent voice for nature and coming up with world-leading ideas and solutions is in our Society's whakapapa," she said. "That's the legacy our founder Val Sanderson left New Zealanders, and it's one reason why I wanted to join Forest & Bird.
"Sanderson was passionate about saving the birds and the bush for future generations, especially children, to enjoy. In the 1920s and 30s, he and his fellow volunteers promoted science-based ideas and solutions that were well ahead of their time.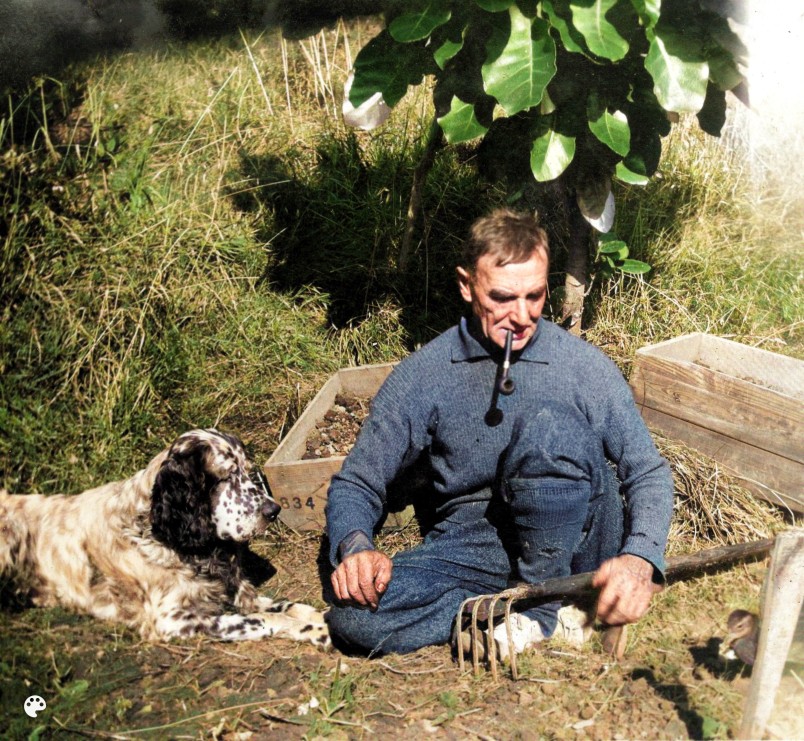 "This included campaigning to stop deer devastating New Zealand's ancient forests, warning that bush clearances would lead to land erosion and river pollution, and educating his membership about the need to understand how Māori viewed nature and their role in conservation of our special wildlife and wild places."
As well as celebrating the contribution volunteers have made to nature protection over the past 100 years, we plan to use our 100th birthday to help raising awareness of Forest & Bird's work, strengthen existing relationships, and make new ones.
Upcoming events and activities
In March, the premiere of the Force of Nature concert will be held in Auckland Town Hall. This unique musical celebration of Forest & Bird's conservation mahi is being staged at the Auckland Arts Festival.
We are working with New Zealand Post and wildlife artist Rachel Walker on a series of Forest & Bird centennial stamps and memorabilia. The stamps will feature four original artworks celebrating the natural landscapes and wildlife of Aotearoa. These will be launched on 1 April 2023.
The following month, we will be paying tribute to Val Sanderson as a founding father of modern-day conservation. Volunteers from Ngā Uruora Kāpiti Project are organising the official opening of Sanderson's Way in the restored Waikākāriki Wetland, Paekakariki. The weekend's events will include an exhibition celebrating local conservation in the village where Sanderson lived and worked while running Forest & Bird.
During 2023, New Zealand writers and artists will be visiting Forest & Bird reserves and projects up and down the country for the 26 Centennial Writers' Project.
Our history project team has been documenting Forest & Bird's whakapapa over the past three years, and we will feature a series of articles focusing on the Society's work and impact in this magazine during 2023. The highlights of our history are due to be published in a legacy book in March 2024, ending a year of centennial celebrations. As well as celebrating 100 years of being the voice of nature for Aotearoa, it will pay tribute to many unsung environmental heroes and look forward to the future of conservation.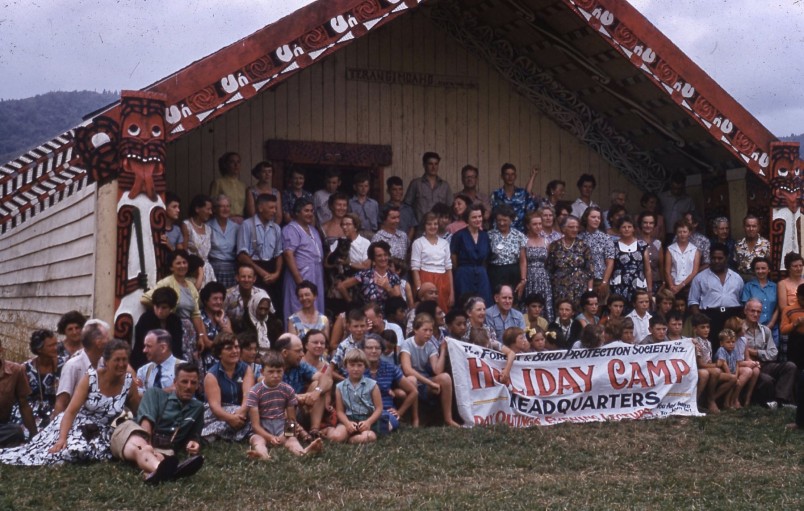 "This is a pivotal time for Aotearoa as we have a national conversation about who we are as a nation and why it matters," adds Nicola.
"Our natural heritage is a key part of our national identity. Even today, when most of us live in towns and cities, we still deeply define ourselves by our wild places and wildlife. That's unusual and very powerful.
"The country is wrestling with the twin impacts of climate change and the loss of biodiversity, and how to respond. Forest & Bird needs to be at the table for this conversation because the nature-based solutions we champion are key to our country's future."
More events and activities coming up
There are many other exciting centennial events in the pipeline. Keep an eye on your email, our Centennial Celebration page and future issues of Forest & Bird and Wild Things for details of what's coming up and how you can get involved.